"Ruby Scrumptious,She's Ruby Ruby Scrumptious,Scrumptious as the day that she was born......"
RUBY'S REVIEW: HOLLY & LIL Collar couture
Ruby Scrumptious looks stunning in a gorgeous Holly & Lil handsewn soft-gold leather "Crystal Palace" collar (and equally fabulous matching gold lead!) with Swarovski crystals, fire crystals and sterling silver beads!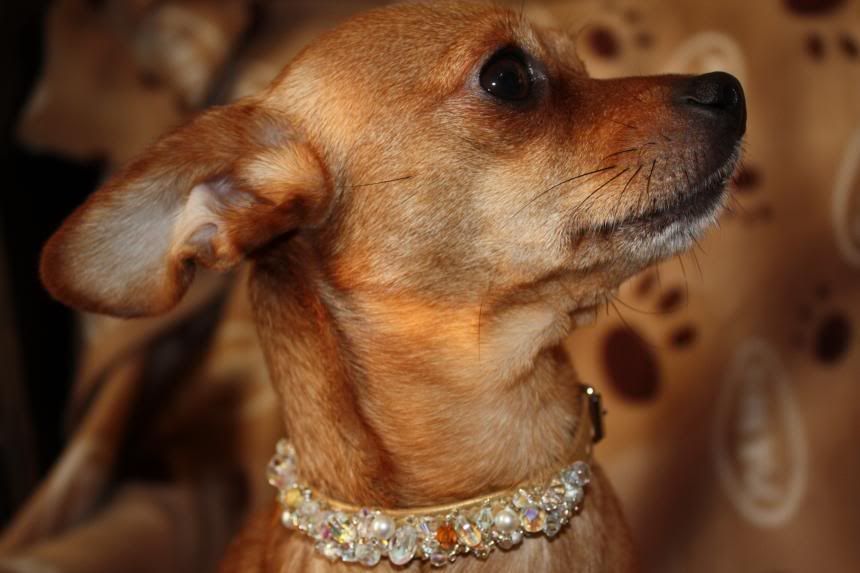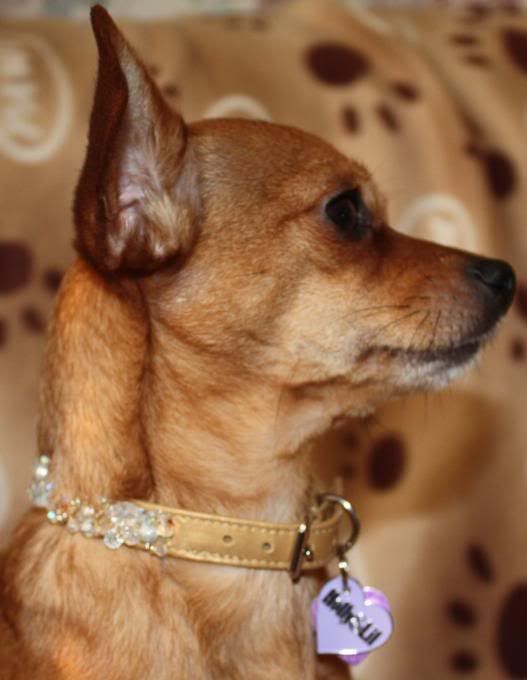 We have tested this collar for everyday use (not ONLY for special occasions!) and not one single bead has moved on this collar! Holly & Lil's designs are most definitely worth every penny as far as we're concerned & we're always getting stopped in the park or at dog shows by people admiring her H&L collar's and asking where we got them from!

Checkout Holly & Lil's online store below for Ruby's "Crystal Palace" collar - also available in silver - or view other one-off design collars (bespoke service also available), matching leads and gifts!
Checkout Holly & Lil's website or visit their shop at 103 Bermondsey Street,London SE1 3XB (nearest train station London Bridge!) opening hours are on their website or call them on 0203 287 3024 (or 07811 715 452 outside of shop opening times).
RubyScrumptious Members: Lookout for members'days,parties & special offers at the shop and don't forget you have a 10% discount ALL YEAR ROUND just for being a member!